Association of Agri-businessmen of Kyrgyzstan (AAK)
Submitted by shuitt on Sat, 06/26/2010 - 10:13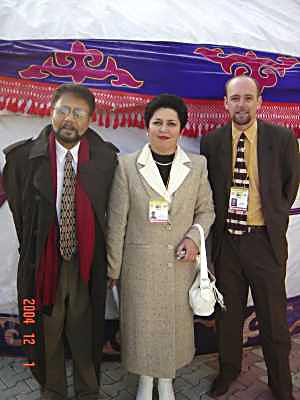 The 3-day Ferghana Valley International Agro Expo was co-sponsored by the Ministry of Agriculture,
Water Resources, and Processing of the Kyrgyz Republic and
the Kyrgyz agricultural trade association—the Association of
Agri-businessmen of Kyrgyzstan (AAK), consisting of 170 dues-
paying members. AAK champions the provision of high-qual-
ity and high-yielding seeds, fertilizer, crop protection products
and other inputs needed by the agricultural community. The
association also provides services and information on modern
technologies to farmers, creates conditions for the production
of high yields, and promotes an increase of living standards of
the population in rural areas of Kyrgyzstan. -- from a press release for the event.
Ed Runge attended this event.